I was underestimating BA partner program for a while until I finally looked at all the bells and whistles of it. Here is a quick example of how it can be used efficiently.
Some time ago I was looking for a direct flight between Doha (Qatar) and Tbilisi (Georgia). The only non-stop option right now is Qatar Airways, and prices are pretty much consistent across any dates:


Both are outrageous for 3 hours flight. Well, BA comes to the rescue! While ba.com can't find TBS as a destination, complains about it, it still shows award results and even lets you book them. So, for the same flight in business what can we see on ba.com?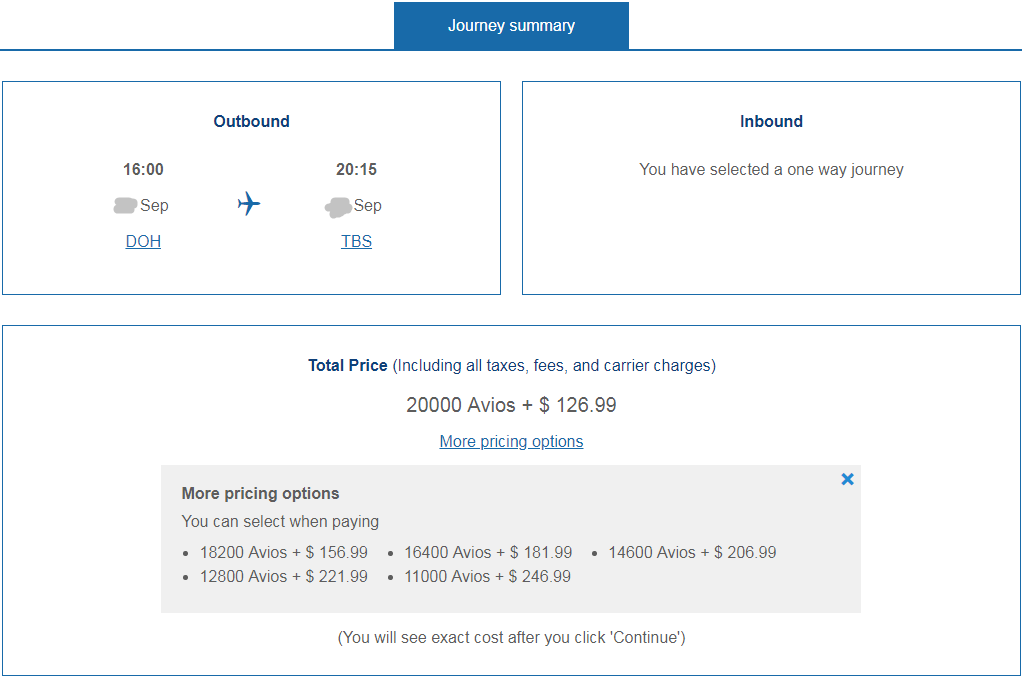 OK, let's look at the Avios & Money option which can be found after clicking "More pricing options". The program isn't available for every partner, but when it is, it's worth considering it. Essentially you are purchasing Avios miles. Let's calculate their price: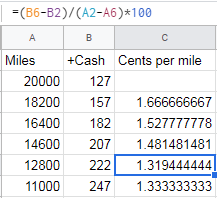 Seems like the best bang for the buck is to use "12800 miles + $222", which allows to buy Avios miles at 1.32¢ per mile – can't beat the deal! After comparing this to the original price of a Business Class ticket ($2,048) all doubts about value of BA's Avios & Money are gone.
There are several exceptions, and I am still building a list. Japan Airlines and S7 Airlines are not available for Avios & Money. American Airlines within USA is not available either.